30 second review
Mohu's Arc Indoor Antenna is easy to install, compact enough and beautiful enough to blend in with a range of decors. Its clip-on stand allows for wall mounting or tabletop use – though the latter arrangement is a bit tippy.
The Arc's construction could be sturdier and its clip-on installation could be better. But despite its compact size and passive, unamplified design, we encountered impressive signal extraction performance.
Design
The Arc is the only non-flat membrane model from Mohu, which is owned by Antennas Direct. Mohu lists the Arc as a 40 mile antenna. (There's also an amplified version, the Arc Pro, with a claimed 20 miles of extra range, for $30 more.)
This antenna's slightly curved profile, 12 x 8-inch dimensions, and white finish on my review sample should allow it to blend unobtrusively into most rooms. It mounts via a clip-on plastic bracket that snaps into cutouts on the rear surface, with the natural flex of the bracket holding it in place. It was a bit finicky and a better locking system could be devised.
But despite those gripes, it worked well, offering a workable, if somewhat tippy, tabletop setup, plus a stable wall mounting option via two teardrop-shaped sliding mounting screw slots (screws not included ). The Arc's connection cable is only 10 feet long, which requires installation fairly close to the TV.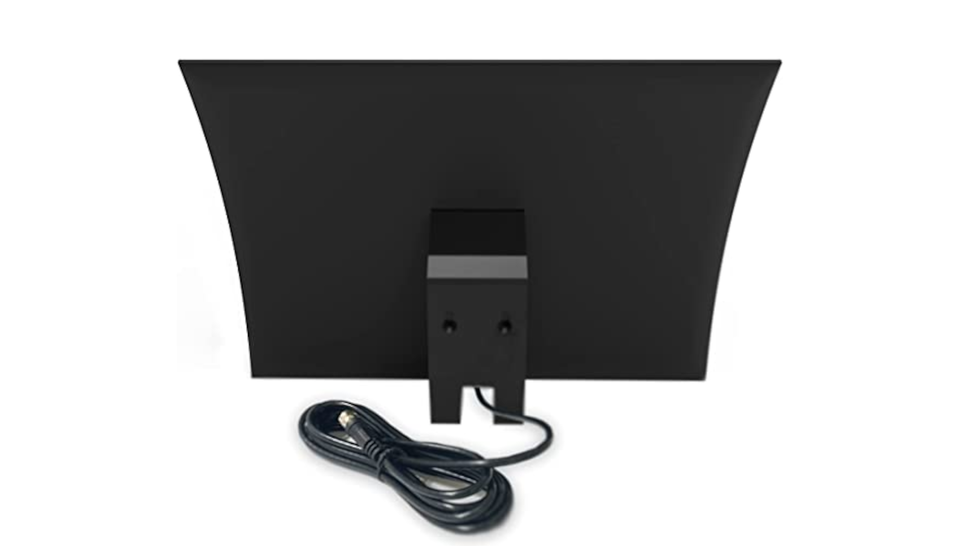 Performance
Mohu's 40 mile rating seemed pretty accurate at my semi-rural hilltop test site, which has good elevation and nearly 360 degrees of unobstructed line of sight to transmitters television ranges ranging from about 15 to about 70 miles, scattered in all directions.
With the Arc located in a south-facing second-story window, the antenna tuned to 11 main carriers, with approximately 44 subchannels in total. (For comparison, a roof-type antenna inside the attic at the same location pulls 15 carriers and nearly 70 total subchannels.) Mohu claims the Arc is "multi-directional; no sighting necessary," and indeed, at the test location, it helpfully tuned stations in all cardinal directions, as most antennas do, based on the strength of the broadcast signal.
However, the vast majority of antenna designs are directional to some degree; proving the point, at a second, much less capable location, the Arc set a lower power signal when 'pointed' directly east, but not when rotated 90 degrees, that's to say from South. Nonetheless, the Mohu Arc proved to be less sensitive to orientation and placement than many antennas I've tried.
Note that the Arc isn't amplified, so if you need to extend its power to a more distant TV, a powered model like Mohu's Arc Pro is probably a better bet. But for simple installation in an urban or suburban location with reasonable terrain and elevation with desired signals in multiple directions – within a range of, say, 40 miles or even a bit more – the Arc should be an effective choice.
Should you buy the Mohu Arc?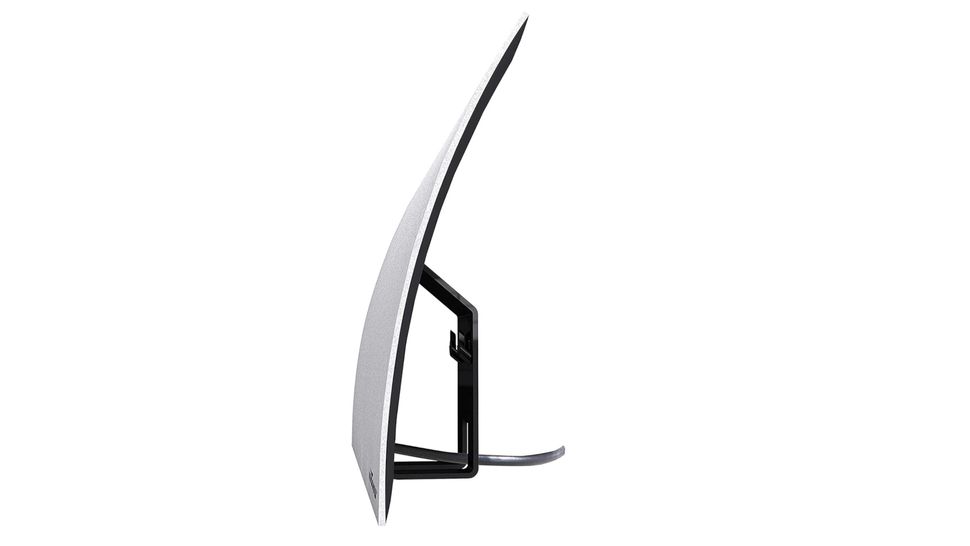 Buy it if…
You want a powerful indoor antenna in a suburban neighborhood
You live in a suburban, urban, or peri-urban area and want a compact, low-profile antenna that won't mount on a window.
You are looking for an antenna that is easy to install
The Arc can be set up on a table or other flat surface, and also comes with hardware for wall mounting.
Don't buy it if…
You must fire signals over 50 miles away
There are larger indoor antennas that will do a bit better, and especially if you are surrounded by hills or tall buildings, an elevated outdoor unit will be a better option.
You need an indoor antenna completely out of sight
The Arc comes with a relatively short connection – just 10ft long – so you'll need to install it fairly close to your TV.