[ad_1]
CASPER, Wyo – Wyoming Clayfest 2021 brought together renowned professors from across the country at ART 321 to celebrate and teach the art of turning clay slabs into (mostly) works of art with delicate shapes, intricate ornaments and meaning.
The event brought together several members of Clay Arts Vegas, who have a unique relationship with Backwards Distillery at Casper. Clay Arts Vegas co-owner Peter Jakubowski and Backwards owner Amber Pollock spoke of their relationship as an example of the often overlooked collaborative opportunities for business and the arts.
Over the past five years, clay artists at Jakubowski's Las Vegas studio have created mugs inspired by the premium spirits made at Backwards. Pollock and his team then create signature cocktails inspired by the cups, which are also on sale, along with a recipe card. The profits go to the makers of the cups in Vegas.
The article continues below …
"There's kind of a chain of creative calls and responses going on," Pollock said.
Some of the performers react to the flavor of the mind, Pollock said, while some riffs on Backwards' signature circus imagery.
"These are some of the most interesting drinks I make," Pollock said. The first year, she added soy sauce to a tropical cocktail.
"Cocktails and Clay is the best thing we do all year round," Jakubowski said, adding that the project gave its artists a mandate to create something different – as well as something to do during the lockdown. of the pandemic.
Through this collaboration and others like it, Jakubowski said that $ 20,000 had been put into the hands of artists.
The relationship has always raised the profile of the Backwards brand in Vegas enough to ensure distribution there, Pollock said.
"What I learned is that you can be very wise [and profitable] when it comes to business, but the keys to unlocking the doors are all in relationships. Pollock said. "In this case, it happened through an artistic collaboration, and I think that was part of what made it very compelling."
"I see this as an interdisciplinary collaboration," said Art 321 executive director Tyler Cesor, adding the necessary requirement to "listen, [and] aligning values ​​and language "was not a lesson one was likely to find in formal education or vocational training.
Jakubowski pointed to another example of the artist-business relationship being mutually beneficial. He said a Minneapolis winery served as a replacement gallery for 70 artists, many of whom sent checks to the owner when the business was damaged during racial justice protests last summer.
Thelma Davis was one of the Vegas performers who cut for Backwards. She created a mug with Siamese twins, inspired by Backwards' contortionist gin and the chorus "Better Together" during the pandemic.
Davis lent her expertise in building clay pot totem poles to a workshop, the results of which are now on the Art 321 foredeck. Davis said her participation in Clayfest prompted her to change her approach.
"I'm a manual builder, I don't throw a lot on the wheel," she said. "I'm left-handed and it messes up my brain. After Clayfest, she looks forward to spending some time on it.
Clayfest also presented workshops by Amedeo Salamoni, Peter Jakubowski and Elaine Henry.
Salamoni has been working with ceramics for over 35 years. He told attendees that it had taken him many years and "thousands of pounds of clay" before he realized, "It's not easy."
He tells his artists, "When you take a pot out of the oven, don't judge it… Give it four or five months. "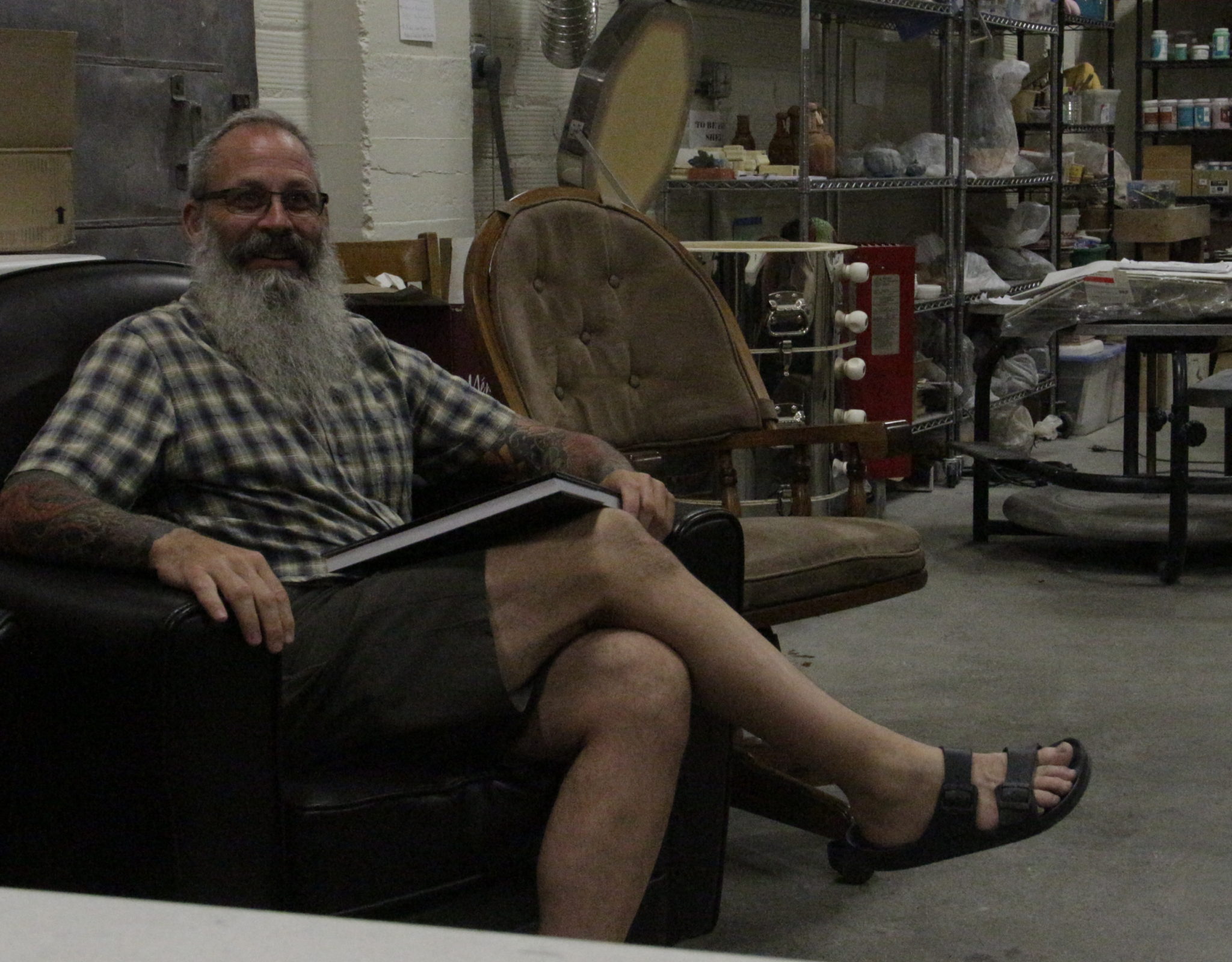 Stories related to Oil City News:
[ad_2]